Who we are
Leading training
provider in reality-based Safety and Emergency procedures

We Entertain while we Train
Located in the Mohammed bin Rashid Aerospace Hub, Dubai South, which is a key economic initiative of the Government of Dubai to leverage the city's strategic location as a major aviation hub, Dynamic Advanced Training is the leading independent provider of aviation safety training in the Middle East, North Africa and South Asia (MENASA) region.
The cutting-edge facility offers comprehensive Safety & Emergency Procedures (SEP) training, including both theoretical as well as hyper-realistic, hands-on training, using industry-leading simulators and training equipment. Dynamic is the first facility of its type in the MENASA region to offer Private, Business and Commercial Aviation Safety Training all in one place.
Our unique learning approach is called Reality-Based Training (RBT). We utilize the world's most advanced full motion cabin simulators and sophisticated training equipment, which ensures that your air crew experience a truly challenging, hands-on, and immersive learning environment that vastly improves understanding and knowledge retention. Expert trainers ensure the blended learning is holistic and fun.
RBT sets a new global benchmark in cabin safety training and will be valued by your air crew if and when their skills are called upon.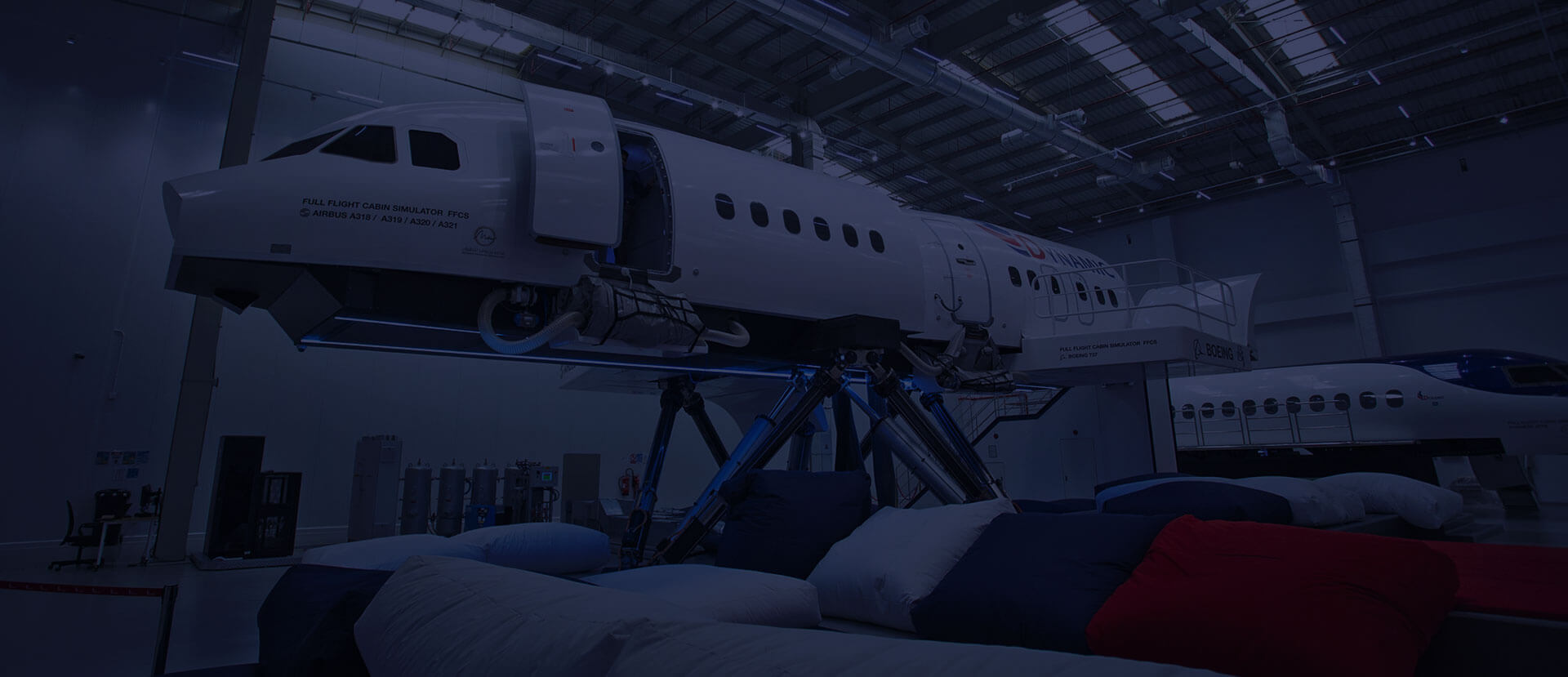 TECHNOLOGICALLY
ENHANCED TRAINING
Dynamic's Full Flight Cabin Simulators (FFCS) are capable of emulating real-world scenarios that are aligned with clients' specific
SOPs for both normal and
emergency operations.
Venue Map
Select the "red dots" on the map below to view the facility.
Ground Floor
A330/777 Full Flight Cabin Simulator
A320/737 Full Flight Cabin Simulator
Business Jet Full Flight Cabin Simulator
Business Jet Cabin Simulator
Polar Survival Simulator
Jungle Survival Simulator
Real Fire Fighting Simulator
Door
WC
Mezzanine Floor
A350 Door Simulator
787 Door Simulator
Door
First Floor
Water Survival Pool
Café Trouvaille
Hypoxia Simulator
Door
WC