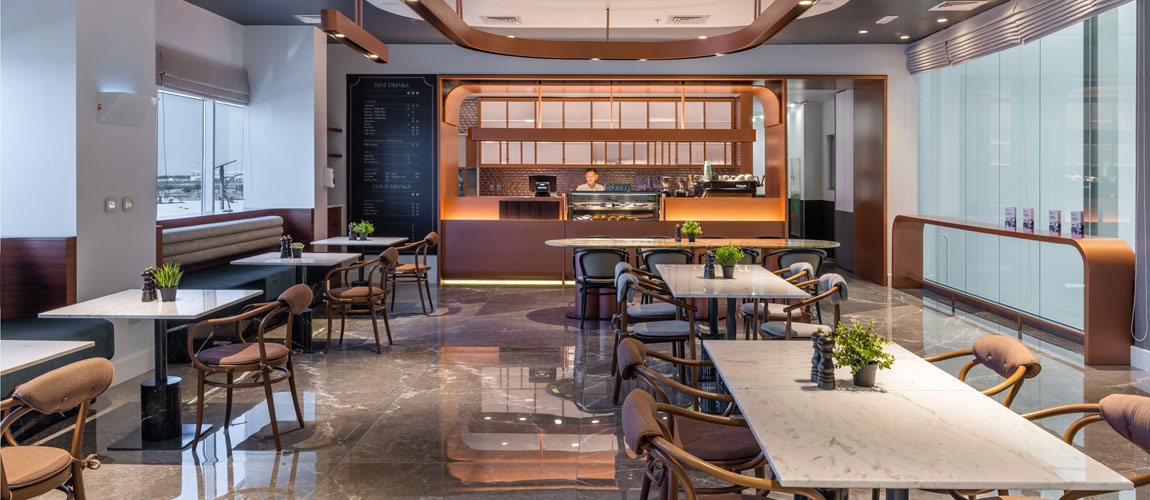 TROUVAILLE Café is located within the training centre
Abundant in sophistication, a welcoming charm, innovative spirit and a wealth of influence from around the world. Inspired by two exquisite and favoured cuisines, the menu intertwines classic, gourmet and comforting French and Lebanese dishes with an unparalleled infusion of creativity and imagination that bring the art of dining to life. Gourmet food at an affordable price point. They are open on Mondays to Fridays (9am – 4pm).
Venue Map
Select the "red dots" on the map below to view the facility.
Ground Floor
A330/777 Full Flight Cabin Simulator
A320/737 Full Flight Cabin Simulator
Business Jet Full Flight Cabin Simulator
Business Jet Cabin Simulator
Polar Survival Simulator
Jungle Survival Simulator
Real Fire Fighting Simulator
Door
WC
Mezzanine Floor
A350 Door Simulator
787 Door Simulator
Door
First Floor
Water Survival Pool
Café Trouvaille
Hypoxia Simulator
Door
WC